Procrastination doesn't work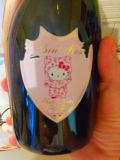 I mean, procrastination does work, for a little while, but then suddenly, it is mid-April, and I've done nothing on this blog, and this entry takes ten times longer than it should because I can barely remember what I had for breakfast, not to mention what we did back in January, though I know we had a new year's party because I swore I'd never do that again. By the time the celebration started, I was too worn out to take photos, so you'll just have to take my word that some lovely people showed up to celebrate the arrival of 2015 with us and that I made enough borsch to feed an island nation. As of now, April 8, I still have about ten servings of the stuff in the freezer. I also know that we spent new year's day with old friends at the traditional hangover brunch where the kids spent hours playing
pinball
and we learned about the latest in beer making technology, the
automatic beer-making machine
.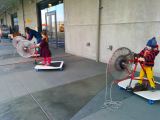 Photographic records reveal that we also spent a day at one of my favorite places in the universe, the
Exploratorium
. Much fun was had
upside-down
. In addition, we harvested our
artichoke flower
, and beat
cago tio
, who
pooped candy
, as usual. We also had a number of good friends
over for dinner
. My new years resolution, which was to see friends in person more often, was in full force throughout January. Every Saturday night, we had people over, and we truly had some wonderful nights catching up and hanging out with people we like and admire. Otherwise, only a few other events of note: the
Keith Haring
exhibit at the De Young,
200,000 miles
,
pop-up erasers
,
wild spins
, and
explorations
.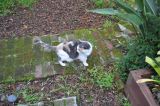 And that brings me to February, when we said goodbye to
Doppler
the
cat
, who is, according to the literature we received from the pet crematorium, now 'beyond the rainbow bridge' where she will, someday, when she sees that special someone, 'run up to greet them', or something like that. We made a trip to the garden store and chose a special plant (a California-native, redwood-loving, drought-resistant shrub of some sort; in other words, about the only thing that might survive in our backyard)
that we planted in her honor
.
Doppler, we miss you
.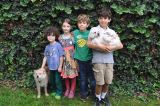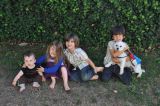 Over 'moon day', the holiday the public school kids get and parents do not, we decided to drive down to visit my sister, just to see how time flies. Well, not really, but I had to put those two photos next to each other. We broke up the drive down with a night in San Louis Obispo, and then continued on to Len's, where my mom was staying as well. We had a fabulous time at
Lego Land
, and enjoyed
dinner time
,
bedtime
,
rocket time
,
mentos time
and then, sadly, we had to drive home. But,
Highway 5
has never looked so beautiful. In other exciting news, Asher started
gymnastics class
. He has been
bouncing around
ever since.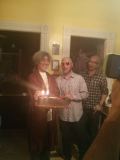 February also brought the 21st birthday of Bianca, which we celebrated at our place with a bunch of
fearless
biancanauts
, who traveled from
far
and
near
to celebrate the occasion. Much grilled cheese, sangria, and fun was had, along with
puppet shows
,
live music
, and
frolicking
. Otherwise, February was mostly about
flying drones
,
eating al fresco,
walking to the library
,
wearing sunglasses
, and
getting ready for Easter.
Workwise, Dave has been busy with his 'Technology for Good' class at Mills (in addition to his usual responsibilities at Google), and I've continued my contract work with the Wikimedia Foundation and am, as always,
working on my novel.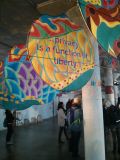 And that brings us to March, which began with a family day trip out to
Alcatraz
for the Ai Weiwei show.
Kite dragons
,
lego portraits
, cells where
Asher spun round and round
to Pussy Riot. The show was amazing, particularly in the juxtapositions of environment and content. We had to wake up at the crack of butt to catch the early ferry out to Alcatraz, but it was well worth it. The other big event of the first part of the month was Ada's school auction, for which Dave and I were the leads of one of the many class projects. We got there on the early side this year and caught the
Taiko drumming
before bidding on a bunch of stuff we didn't need, but that doesn't matter, as the proceeds all go to support the public school.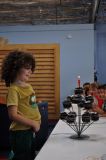 Mostly, March is about birthdays, and this March was bursting with celebrations, a
birthday breakfasts
,
birthday cooking classes
,
birthday first bikes
,
birthday sushi
,
birthday cake
, and a
birthday blowout
at MyGym, where everyone celebrated until they
dropped.
Dave and I also took advantage of grandma's gift of babysitting and brunch at
Top of the Mark
to enjoy some great
views
and food. We also tried the pig ear and some other fine dishes at
Spices
, and enjoyed a few fancy cocktails at
Rye Bar
. And then we were visited by my
dad and Myrna
! dim sum, golden gate park, and other fun things were enjoyed by all. Whew. Dave's Mill's break and the public school break did not align, but we did manage to head out of town for a very beautiful weekend in...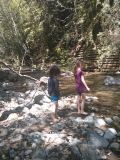 ... Big Sur. We had a wonderful time at the
Fernwood Resort
doing
yoga
on the
sun deck
,
admiring redwoods
, braving
frigid waters
, hanging out in our
awesome cabin
,
by the fire
,
hunting eggs
,
hiking
, and
being silly.
On the way back, we made stops at some favorite spots, pescadero and
moss beach distillery
. Other than a few pics of
Ada
and
Asher
, that's it for now!